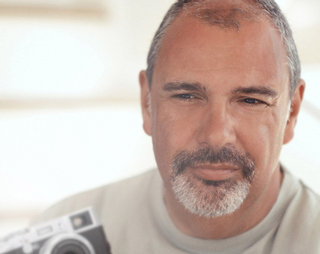 Who Am I ?
An advertising photographer with over twenty years experience, refusing to be pigeon holed into any one category of work.
Based just to the west of London, I shoot both in my fully equipped studio in Old Windsor, as well as on location all over the UK and around the world, for many of the world's biggest brands.
A father, husband and whippet owner. I enjoy nothing more than walking the dogs with a camera in hand.
Photography has been my passion since I was old enough to hold a camera.
When not taking pictures, I can be found fly fishing for Salmon in Scotland or riding my Harley Davidson Street Glide.
My lucky number is usually 8.
The piece of kit that I'm never without, excluding a camera. is a Swiss Army knife.
My favourite destination is wherever I'm going next.
I have yet to take my greatest photograph.
My favourite camera of all time is the Fuji
X100
.
Who Am I ?
A photographer that's passionate about taking pictures.